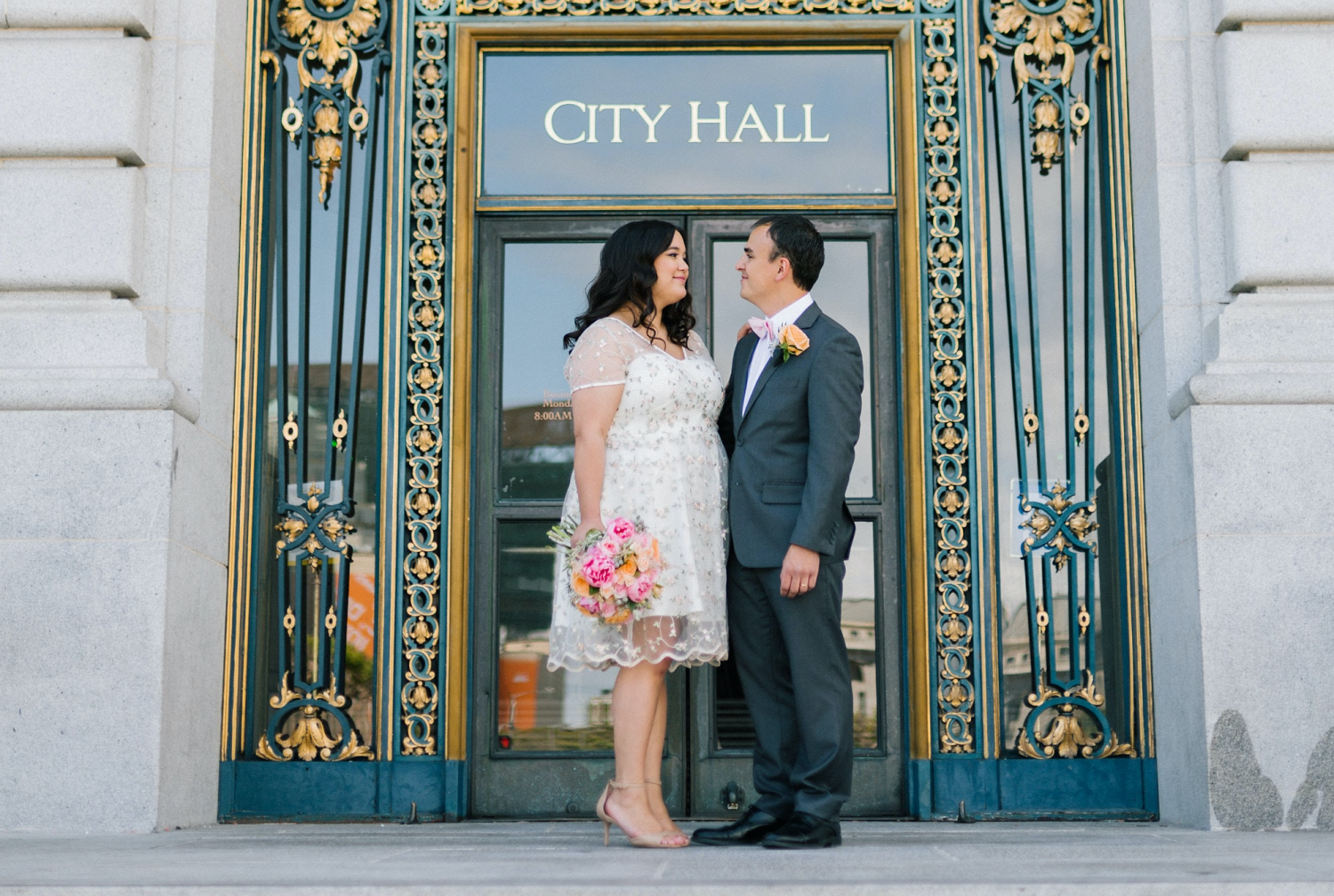 Top Tips For Planning a City Hall Wedding
Want a wedding that's low-key, intimate, and budget-friendly? Why not say your "I do's" at your local city hall?
These beautiful and historic buildings are home to 4% of all weddings, and their popularity is steadily rising from year to year.
And it's no wonder why! City hall weddings offer much more flexibility than the typical big celebration with the massive guest list, saving you time, stress, and money.
But before you begin planning for your courthouse nuptials, here's everything you'll need to prep for your big day…
Let's dive in!
#1 Get Your Marriage License
The first step in planning for a city hall wedding is getting your marriage license.
Though costs vary state-to-state. But on average, expect to spend anywhere from $30 to $100 on yours.
This minor expense will be crucial in finalizing your marriage, so don't forget to make it your top priority as you plan for your wedding.
#2 Set the Date!
Depending on where you live, you're going to want to check when the earliest open spot at the courthouse is available.
For big cities, the wait might be longer, so book yours ahead of time to avoid any delays or confusion.
If you're booking a city hall in another town with wider availability, make the most of it! Your city hall wedding can be a destination wedding with the right attitude and proper planning.
#3 Bring a Witness
In order to finalize your wedding, city halls require you to bring a witness to help sign your marriage certificate.
This can be any close friend or family member over the age of 18. This is where your traditional maid of honor and best man can step in to play a major role in your big day.
With your license, date, and witnesses all sorted out, it's now time to start planning out all the fun details to personalize your wedding!
#4 Celebrate in Style!
It's time to sparkle!
We know you want to look spectacular on your wedding day no matter the setting, so your dress or tux is gonna be a key part of making this a special day.
For gowns, shorter hemlines tend to very trends for their casual flair. Tuxes for both genders can also play with more low-key and modern styles.
And don't forget to accessorize! The right set of shoes, jewelry, and makeup can instantly make any look instantly more sophisticated and put-together.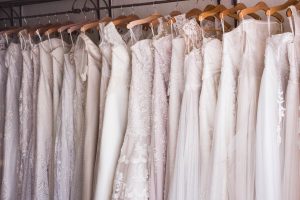 #5 Throw a Post-Wedding Party
With city hall weddings it can be easy to forget you can still have fun without a traditional bash.
But just like a regular reception, you can make the most of the day with a post-nuptial party.
Make sure to have great food, drinks, flowers, and of course, great pictures!
Hire a photographer to capture everything about your special day both outside the city hall and at any private celebration you host later on.
It will be a day to remember!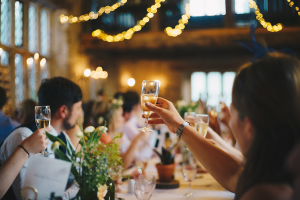 Let's Start Planning!
We hope these tips helped you feel more prepared to take that big step and book your city hall wedding.
Let us know in the comments which of these tips you found the most useful, and as always don't forget to visit, https://thesocialsetters.com/startplanning to start planning your bachelorette party, bridal shower and everything in between!