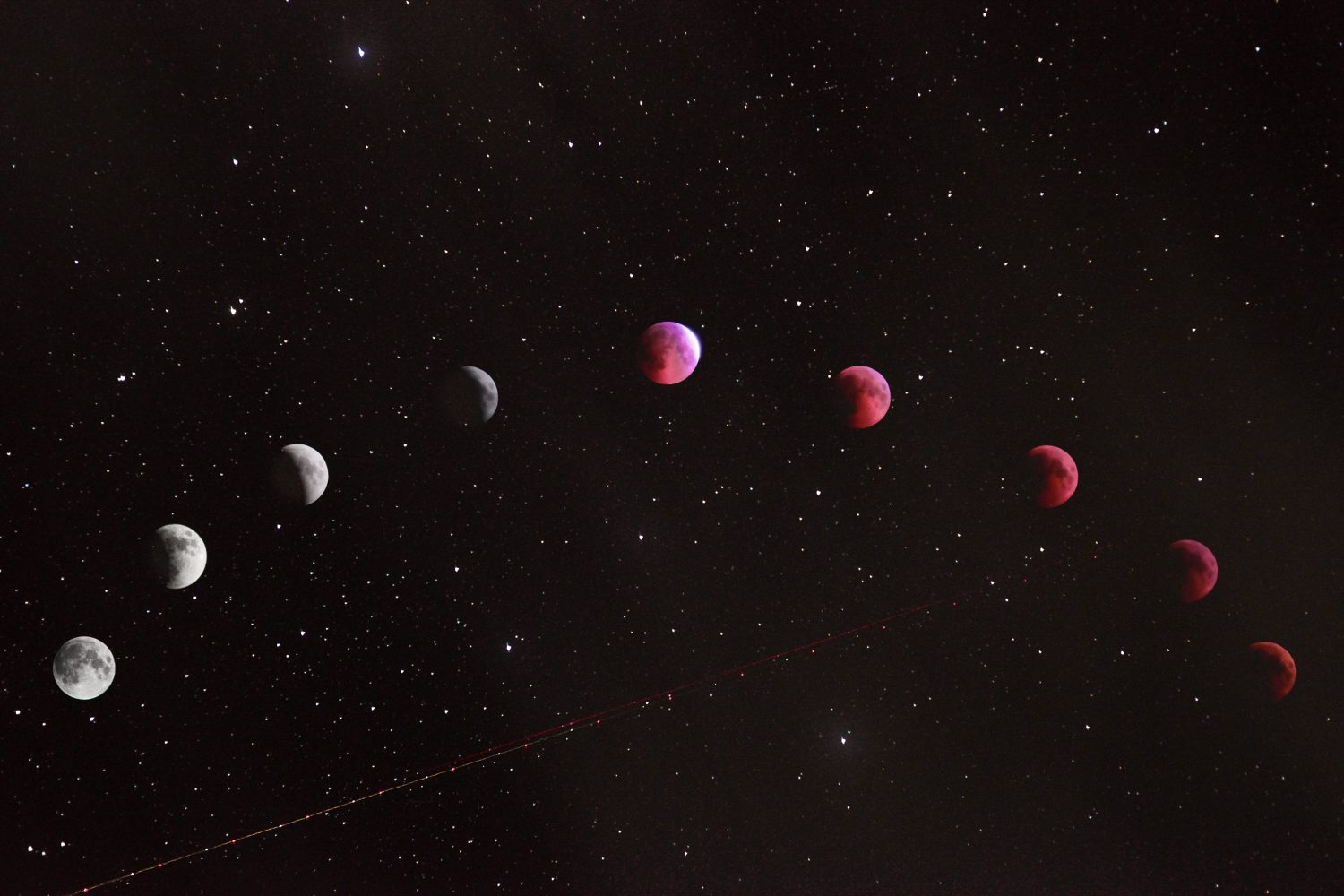 Wedding Themes for the 12 Zodiac Signs
The stars are out tonight… And they see wedding bells in your near future.
Your astrological sign says a lot about you – your biggest dreams, goals, and passions – but it can also reveal plenty about your dream wedding.
If you're having trouble deciding on a theme, there's much you can borrow from the wisdom of the zodiac.
It's written in the stars! Here are some wedding themes we know each of the 12 signs will love.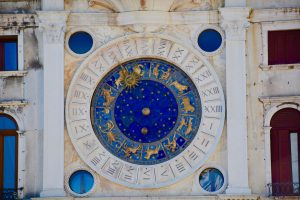 Aries
Born between: Mar 21 – Apr 20
Aries, you're daring, free-spirited, and passionate. Though you don't like to take things too seriously, you love to make a statement!
You want a wedding that'll pop and be filled with excitement. You want it all to feel like a party, even the romantic parts.
So why not plan for a night of nonstop fun? We see high-energy dances and plenty of time for jokes, games, and partying.
Colors: Red, silver
Taurus
Born between: Apr 21 – May 20
Taurus, you're a homebody with a love for tradition and all things classic. You like to take your time to savor the best moments in life, and your wedding should be no different.
We see Taurus overjoyed with an unpretentious garden wedding hosted somewhere intimate with a tight guest list and only the tastiest food. To Taurus, life is meant to be pleasurable and your wedding day shall be no different!
Colors: Light green, pink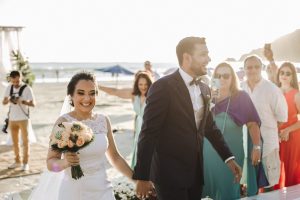 Gemini
Born between: May 21 – Jun 20
Gemini, no one can keep up with your quick wit. You love anything that makes you laugh, talk, and think and yo ur wedding should be as social and bubbly as you!
You're an intellectual, so we see you incorporating literary themes into your wedding and filling it with lyrical details and mini-book souvenirs, photo booths, and more. It'll be the most fun night of everyone's year.
Colors: Silver, periwinkle
Cancer
Born between: Jun 21 – July 22
Cancer, you're a sensitive and nurturing soul who's loyal to their small circle of loved ones. To you, your wedding is as much for your family as it is for you, and you want it to radiate this love all around.
We see you barefoot at the beach with a simple white gown and a peaceful, charming wedding with plenty of treats, sweets, and goodies for your guests.
Colors: Seafoam, white

Leo
Born between: July 23 – Aug 22
Leo, you're the star of the show that is your wedding! You want a dance floor, a spotlight, a true night to remember.
We see with a trendy and colorful wedding filled with unabashed flamboyance. You're in for a trendy wedding that'll turn heads just like you and bring in the heat.
Colors: Orange, gold
Virgo
Born between: Aug 23 – Sep 22
Virgo, you're meticulous, practical, and know exactly what you want. You're not one for cheap thrills and want a wedding that'll take you away from your busy life.
We see you with a woodsy, forest-themed wedding, out in the open air, paired with a practical, yet intricate gown.
Colors: Dark green, mustard

Libra
Born between: Sep 23 – Oct 22
Libra, you are a lover of harmony and beauty. You're naturally charming and sophisticated and love the finer things in life.
We see you with a modern, yet quaint ceremony shimmering with Art Deco glamour. A romantic occasion that'll feel like a never ending party.
Colors: Light grey, amethyst
Scorpio
Born between: Oct 23 – Nov 21
Scorpio, you love all things ethereal and even dark. You see the beauty in the obscure and long for a wedding rich with mystique and spiritual weight.
We see you with a gothic, wintery wedding theme, unorthodox wedding colors, like black wedding dresses, and some moody music for slow dancing.
Colors: Black, grey, navy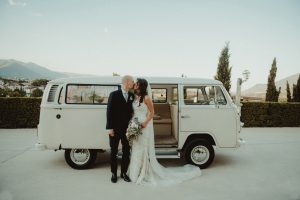 Sagittarius
Born between: Nov 22 – Dec 21
Sagittarius, you're the archer with a lust for travel, adventure, and philosophy. You want your wedding to feel like a once-in-a-lifetime getaway, and we know just how you can fulfill that dream.
A destination wedding somewhere radically different from where you live right now, be it in the tropics or in a faraway castle, is exactly what you long for. But if you cannot go that big, we see you with a wedding full of stunts and even a hot-air balloon ride.
Colors: Yellow, royal blue
Capricorn
Born between: Dec 22 – Jan 19
Cappy, you're a hard worker who loves nothing more than making your mark on the world for the better.
Just like your sign's symbol of the goat, you click with mountainous landscapes and all things rustic. A private ceremony out in the country at a ranch or vineyard would be so you! Earthy, sophisticated, and intimate.
Colors: Terracotta, burgundy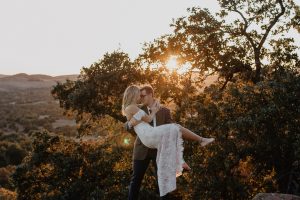 Aquarius
Born between: Jan 20 – Feb 18
Aquarius, you're a visionary with a love for big ideas and intellectual debates. You love art and anything that really makes you think, and your wedding is no different.
We think a starry night theme would be perfect for someone as creative as you. You'll especially love one full of celestial motifs and plenty of details to obsess over.
Colors: Silver, sapphire
Pisces
Born between: Feb 19 – Mar 20
Pisces, there's nothing you love more than a good fantasy. You want to be swept off your feet into something magical and whimsical, so why not make your wedding your ultimate fairytale?
With the right use of twinkling lights, beautiful, mossy floral arrangements, and a dreamy ambiance, you'll be able to fulfill all of your dreams on your big day.
Colors: Lavender, teal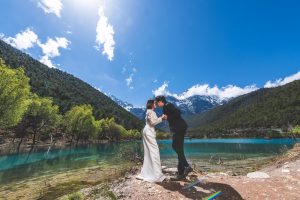 Love these ideas! Let us know in the comments your sign and your dream wedding destination.
And as always don't forget to visit https://thesocialsetters.com/startplanning to start planning your bachelorette party, bridal shower or any other intimate event today!