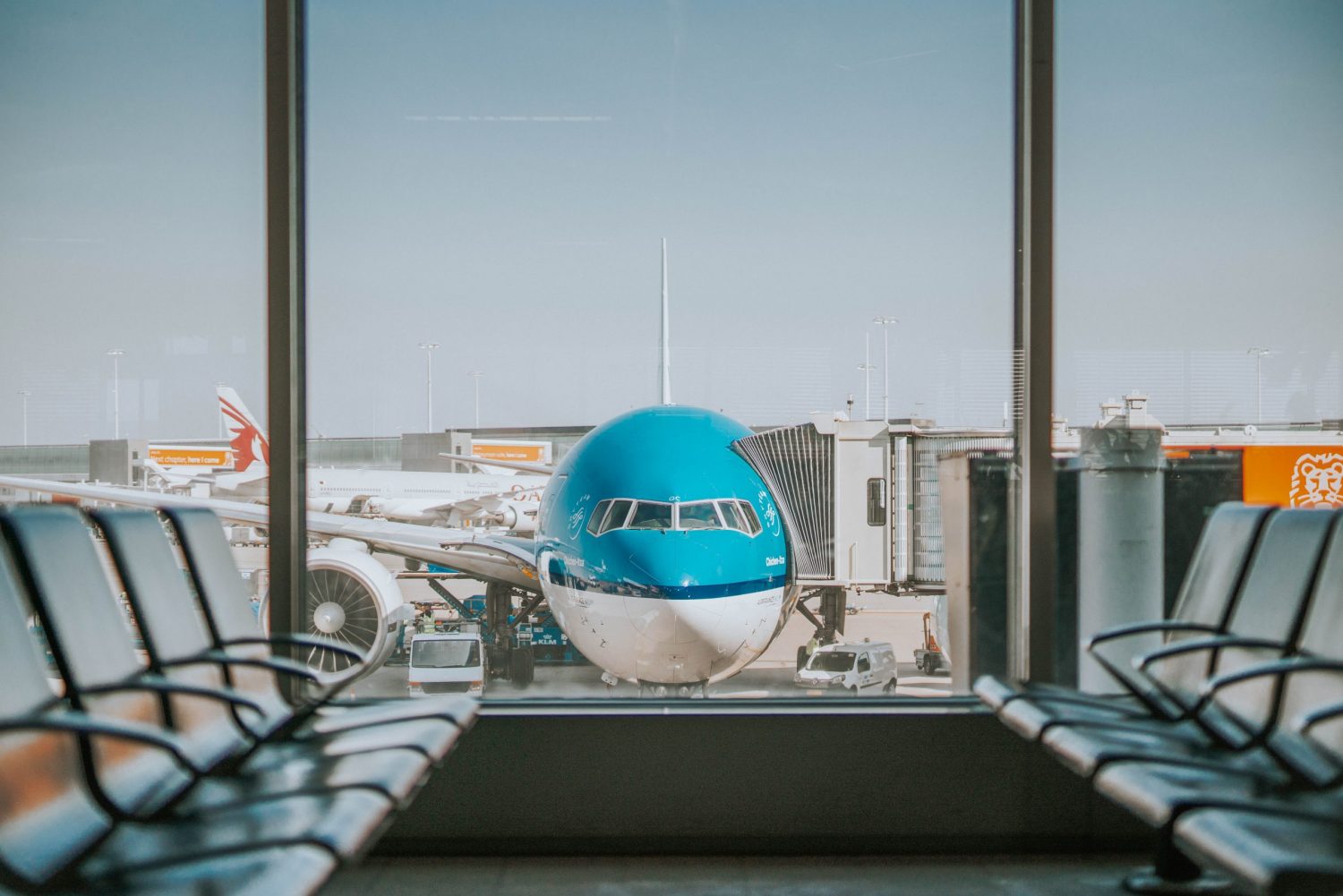 Why You Need To Book Your Travel ASAP
Summer 2021 already looks pretty different than summer 2020 for a lot of reasons, and one of the biggest and most exciting reasons is the fact that it's finally safe to travel. Many of us have spent the last year at least partially inside and have been daydreaming about the trips we want to take when things start to go back to normal. It's safer to fly, to book stays at hotels, and head out to a new place especially with vaccinations on the rise. You're probably itching to head out on your next adventure as soon as you can. But instead of planning and browsing deals slowly, you need to book as soon as you possibly can.
Normally, millions of people travel through United States airports every single day. So what's the issue? The travel industry understandably took a hit during the COVID-19 pandemic because people weren't able to safely travel and many companies such as hotels and airlines had to stick to strict social distancing rules that caused them to operate at partial capacity. Now that that's changing, a LOT of people are starting to travel again and that means that it's going to get harder to make reservations because you'll be competing with so many people.
As people get more comfortable with traveling again, it's going to keep getting worse. In fact, the hospitality industry is set for a big boom. Don't just take our word for it: this is what Airbnb CEO Brian Chesky had to say about needing more hosts.
If you are planning on traveling soon, here are some reasons why you shouldn't wait to book your travel.
Prices are already increasing FAST.
In the early days of the pandemic, it wasn't uncommon to see some exceptionally good deals as airlines and hotels tried to encourage bookings and other experiences that they may have offered to deal with the tough financial situation. These great deals are becoming far rarer and businesses are increasing prices as demand increases. If you want to book your travel at a reasonable price, you have to act now. 
Hotels and airlines won't have availability on your desired travel dates if you wait.
Although most airlines are no longer leaving middle seats empty and hotels aren't keeping blocks of rooms from being booked, booking a reservation for the dates you need might be more challenging than you think. If you need to be at a wedding or a family reunion, for example, your travel dates might not be super flexible and in that case, you're going to need to act as soon as you can to make your reservations! If you wait until the last minute, you might not have any options for flights or hotel rooms.

Many excursions and events also have a limited capacity.
If you're planning on participating in a specific activity when you travel, you need to book it as soon as you can. Whether it's a certain museum, tour, theme park, or other experience, you will need to book early to account for any capacity limitations these businesses will have.
Travel packages are already booking up.
If you wanted to book a specific excursion or all-inclusive package, you'll need to book it soon because many people are already making their reservations for late 2021 and early 2022 travel. This also applies to any special excursions or activities – a lot of people are planning ahead right now so you have to plan ahead too!
Many airlines and hotels have flexible cancellation policies.
If you're still nervous about making reservations right now in case you might need to cancel, there's no need to stress. Most airlines have flexible cancellation policies so you should book now when the prices are still reasonable and packages are available. If you wait too long, you won't have any options and will have to wait even longer to travel again.
Covid Restrictions Still Exist. 
If you are planning to travel outside of the U.S. many countries have their own Covid-related restrictions still in place. So what does this mean for you? You might need to prepare certain documents in order to be allowed into the country, there may be medical insurance requirements with specific Covid-related clauses. It's best not to wait to the last minute in case you need to prepare or complete specific forms based on the country.
Are you planning an event or celebrating a milestone occasion? Do you need support coordinating all of the little details, we can help! We love planning all kinds of events and adventures including Honeymoons, Family Vacations, Quick Getaways, Bachelorette Parties, Bachelor Parties… the list goes on! Head over to thesocialsetters.com/startplanning to get started with one of our Social Setters!